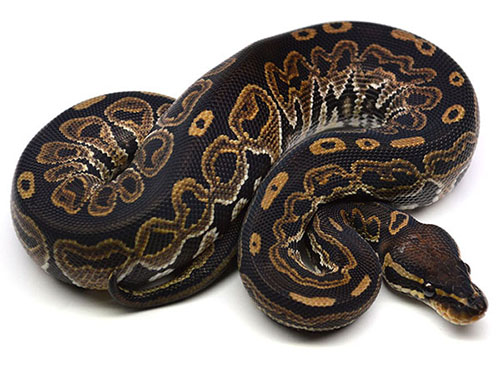 Tolosa
Coming from a selection of farming specimens, this new mutation has proven to be genetically transmissible by modifying patterns such as colors.
Description
The background color is brown with many blush on the dorsal.

The pattern is dark, the coloration varying from chocolate brown to black.

The coloration change with age but do not tarnish and contrast.

The dorsal is made of a "chaotic" pattern which can be partially or entirely "Black Back", traversed along its length by spots of lighter ovoid shapes provided with a dark colored spot in their center.

The sides are made of ocellus-shaped patterns whose interior designs are of an aberrant type, made of small "picot" spots or more or less continuous lines.
Above these spots or lines always appears a slight border of a lighter color.

The belly is white covered on its sides with many black spots.

Of course, like all mutations, there is a more or less pronounced variability of the basic phenotype.



Tolosa Clown Pastel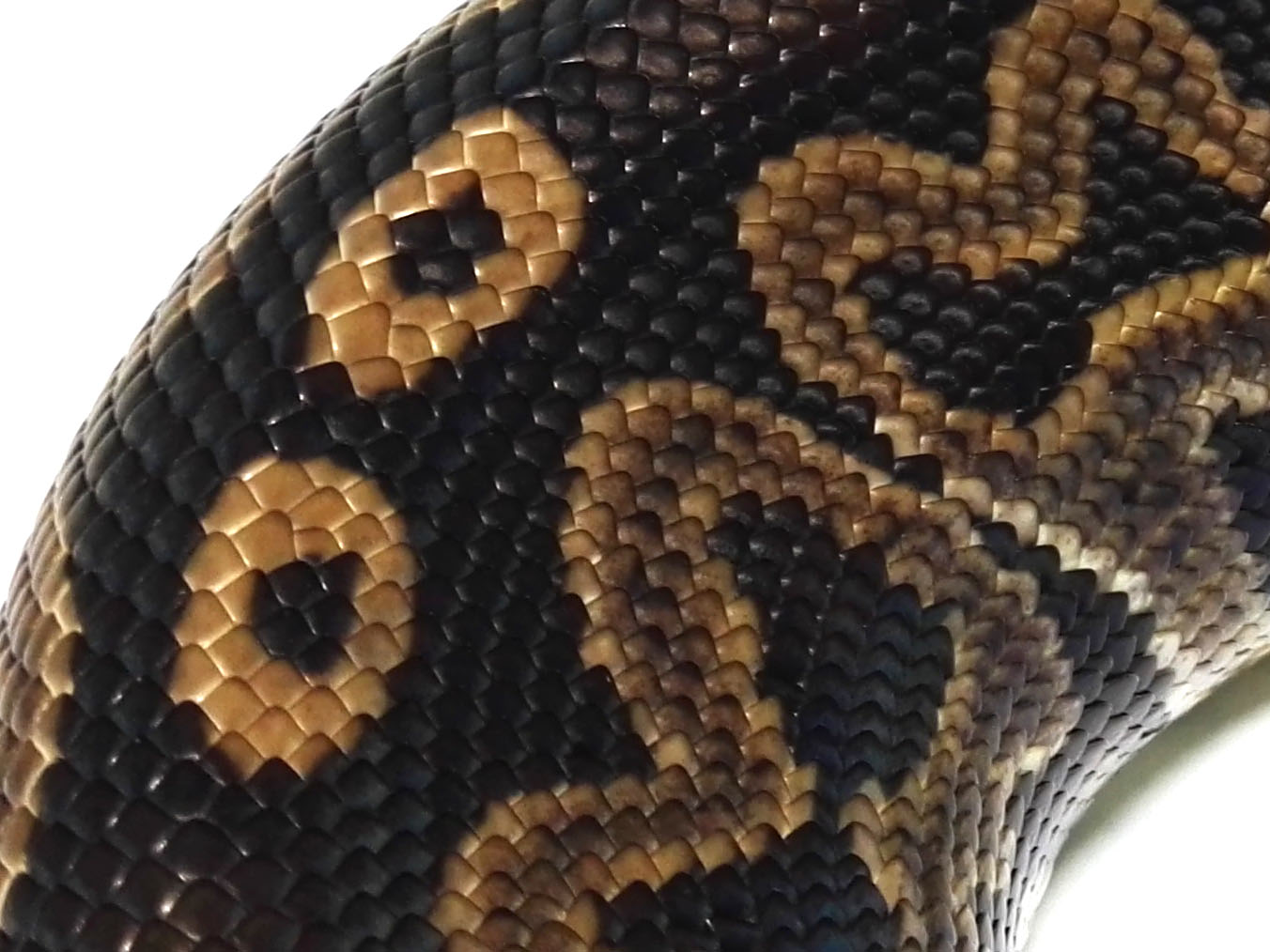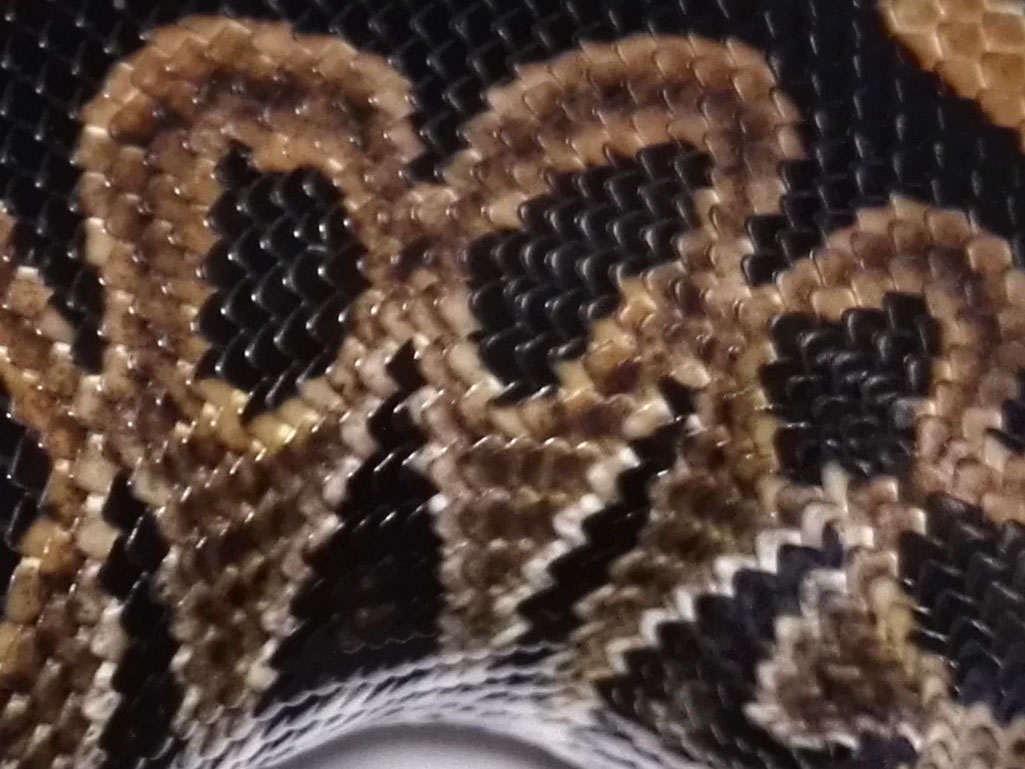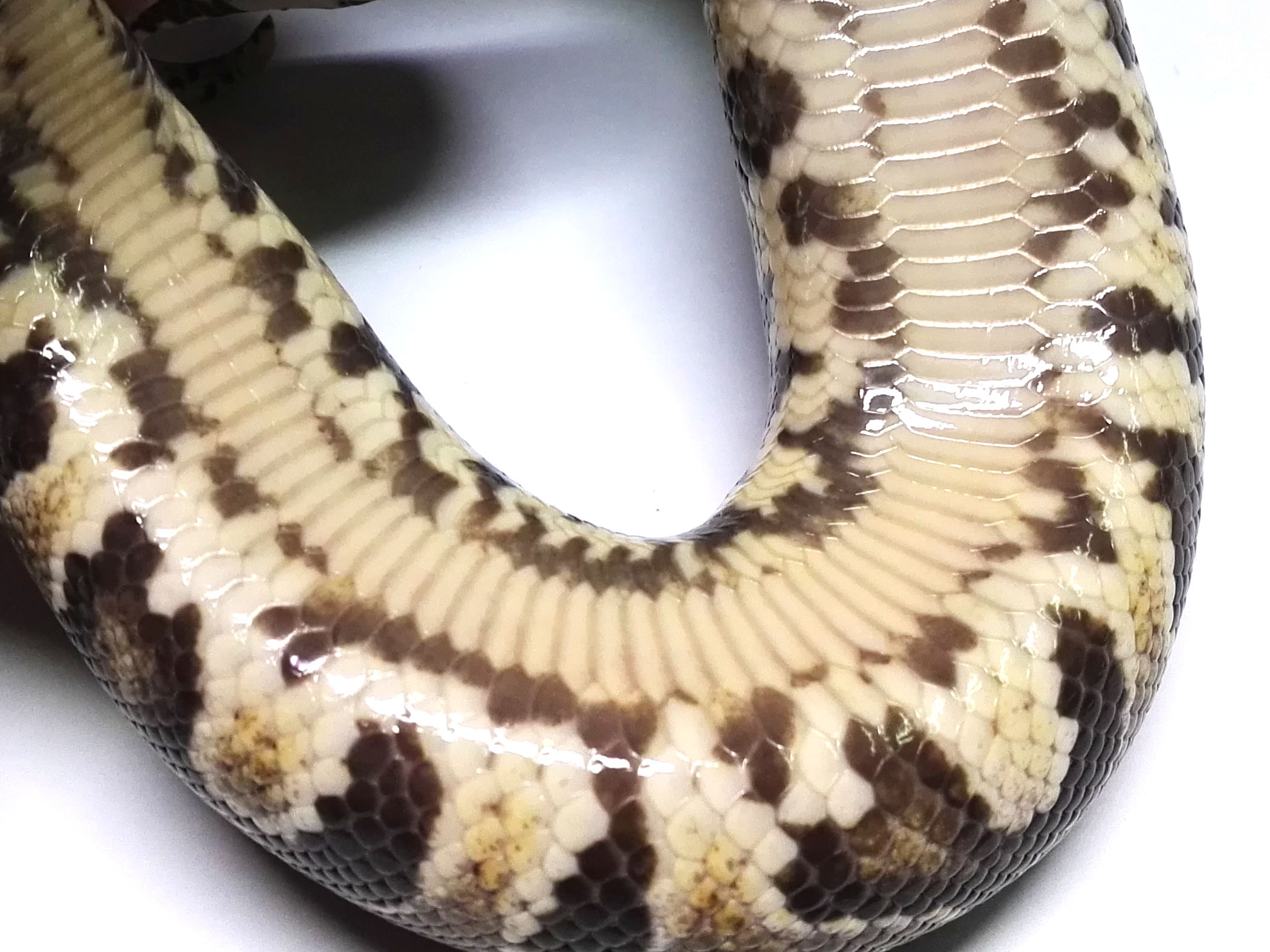 All of our combos had effects on the colors changing and the appearance of aberrant patterns.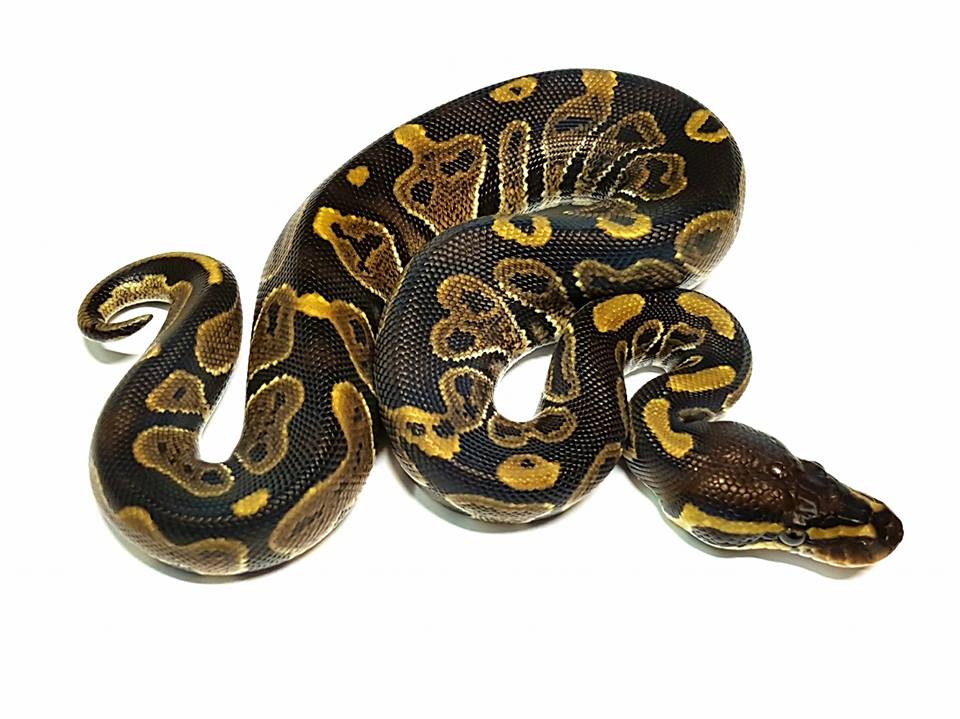 Super Tolosa
History
2008: Acquisition of the first farming specimen.

2010: First breeding Tolosa x Super Pastel.

2012: Breeding Tolosa x Lesser.

2013: Breeding Tolosa x Het Red Axanthic.

2014: Breeding Tolosa x Tolosa: female died during pregnancy.

2016: Breeding Tolosa x Mojave Enchi YellowBelly.

2017: Breeding Tolosa x Tolosa Pastel: Super form (dominant gene) proven.

2018: Breeding Tolosa x Clown.

2019: Breeding Tolosa x Yellow Belly.

2021: Breeding Tolosa het Clown X Clown Pastel.

2021: Breeding Tolosa het Clown X Ivory Enchi Fire Pastel.
FAQ
Is there a "super form"? Yes hatched product in 2018.
Is there a genetic relation in the Black Pastel, Ciannamon, Het Red Axanthic complexes? No, it has been proven.
Blitz, Trick or Hurricane complexes are allelic? No according to any of our observations on many combos.